CABSHIP partnered with DB Group from Busan, South Korea in 2019. To bring to African shores Ship Building, Offshore Operations and Maintenance from the Asian Oil & Gas Offshore Construction giant.
With emphasis on Win-Win strategy among the clients and the contractors estimating the best construction time and cost, maximizes the involved party's understanding of the entire process from Feasibility Study to Construction, Maintenance through Risk Management.
Incorporating safety, efficiency and economic feasibility into Marine Structure Constructions, the company has not only successfully carried out various engineering tasks but also put its best efforts in offering best solution to the comprehensive subsea engineering.
T&I SOLUTIONS
We supply vessel, barge for transportation, installation and route survey also including project management, engineering and offshore construction.
Our Transport & Installations services cover the following areas:
Conventional installation: pipelines, platforms installation, underwater spool tie ins, shore pull etc.
Floater installation: FSO and FPSO installation including mooring pre-set, tensioning and riser hook up
SURF: installation of umbilical, risers and flexibles as part of FPSO completion or as standalone T&I projects
Towage of project assets to field site
Hook-ups and commissioning
Decommissioning of offshore assets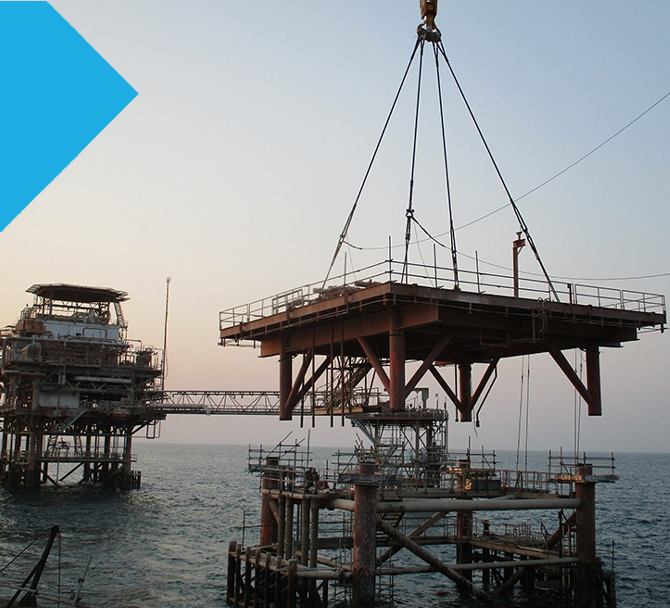 OFFSHORE MARINE ENGIEERING
Our team of engineers and experts have decades of experience in offshore field architecture and subsea engineering. Our specialized engineering and consulting extend through the entire offshore upstream cycle (Exploration & Appraisal – Development – Production – Decommissioning), greenfield and brownfield. We offer design and engineering services that cover the following key project phases and activities in offshore and subsea operations:
Field layout and architecture
Subsea systems
Flowlines
Riser systems
Tie-ins and connectors
Flow assurance
System review
Engineering Software
---
OTHER SOLUTIONS
Salvage & marine pollution response
Fabrication & commissioning projects / part material supply
Vessel repair, maintenance & modification
Civil construction
Offshore/marine construction
IRM service (inspection, repair, maintenance)
---